Could GPS tracker for drone be a useful solution in case of flyaway?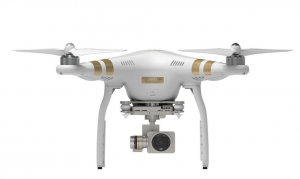 Technologies are developing at the speed of light and no way to chase all of them, but photography is rather an old addiction so we could think that not any revolutionary inventions expected except rising pixel numbers for cameras.
I am not very big fan of photography but as my iPhone 6S Plus has an excellent picture and video footage capability, therefore, enjoy taking pictures and filming videos which bring me and my loved ones a real satisfaction.
Why I mentioned technologies development, just to say that today everyone can be able to make awesome pictures or video footage from a view of bird flight.
How? It is Drone. Actually, it is UAV stands for unmanned aerial vehicle or flying robot equipped with a photo-video camera.
I suppose that most of us know about drone life or on TV at least. Military drones are used to spy or even carry weapons. Police and medical drone to help people in case of emergency.
In near future pizza delivery will be available by the help of the drone. You just have to tell your location and Drone with his GPS navigation system on board determine where it must be delivered. You have not yet lay the table as the pizza will already be arriving.
Happily, today this great invention is available for everyone. A wide range of drones or quadcopters is available on the market today. I am not talking about toys helicopters for kids. However, this is a really cool toy for an adult. Price tags from $50 to $3000.
By me the main reason to have drone for personal use is making awesome footages from places never been able to reach before.
I will be honest and say that never had an opportunity to operate a drone, but it is on my shopping list top rows. I made a decent research on the internet and learn much about these flying devices.
 You could ask me why I include drones in my GPS navigation site?
Because of most quadcopter drones are equipped with GPS navigation system to fit in a range of smart devices. There are many of functions which GPS is carry on. One of the top is ability by pushing the Home button and drone come back to previously installed Home location. Not any manual manipulations needed.
Not every drone is GPS equipped and even though is they used to flyaway. All in all properly calibrated and operated quadcopter should not fly away, but it happens. What to do not to lose your drone or minimize risk at least?
There is necessary steps before take off to be done:
Calibrate a compass;
Do not forget to set a Home location;
Be sure you have the latest firmware installed;
I'd like a little more stop at the last precautions.
Even with GPS navigation drones could be lost so independent tracker is a smart decision. Any additional weight could be critical for proper use of drone so we have to find lighter and most useful GPS tracker.
Actually not so big offers on GPS trackers market today on such terms.
One of best by my mind is SainSpeed TK102 Rechargeable Mini Real-Time Anti-theft GSM/GPS/GPRS Tracker Device with Micro SD Memory Card Capability for Global Sim Card.
It weights just 12.6 ounces or  357 grams with dimensions  7.3 x 5.1 x 2.3 inches.
You can easily mount it DIY on your DJI Phantom 3 or other Radio controlled flying robot.
Additionally, it is wise to add one more little tool in case your drone could be lost and hidden in bushes or high grass. It is Click on Dig Model F6 Key Finder. It is Bluetooth pinpoint device which guides you to exact position after GPS tracker shows an approximate area.
It could be found various Chinese quality made similar trackers, but I have morose personal experience of AliExpress like shopping places, so would not recommend it.
It is my short review about GPS tracker for a drone. Better not lose your flying photo robots at all, but in a case when this happens to find it undamaged and ready for next incredible flying footages like this one made by my son's friend's drone.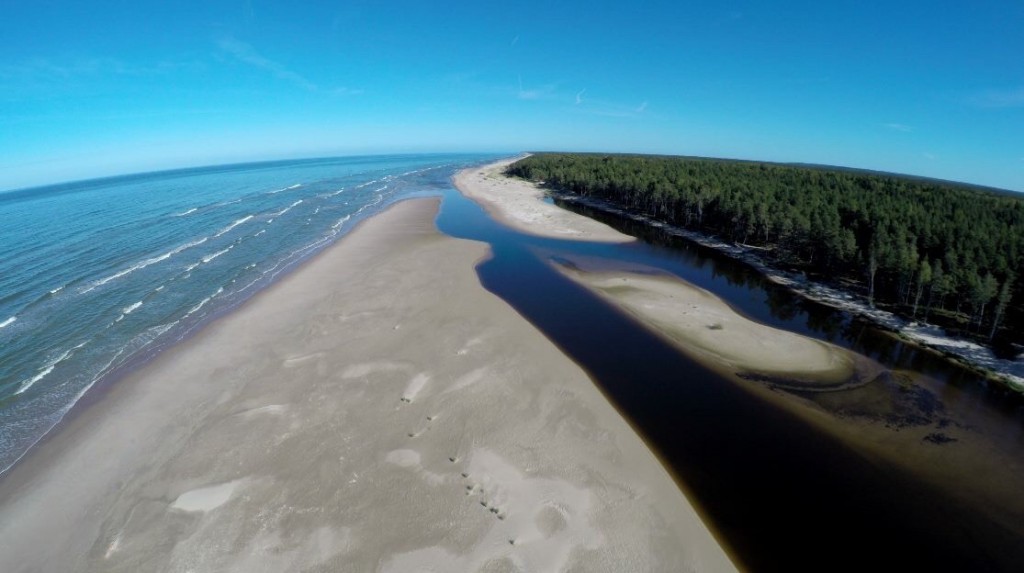 I recently came across on HidnSeek GPS tracker. It is Internet of Things implementation in real life and powered by Sigfors GPS tracker is one of the perfect examples.